Best Places to go to for Cherry Blossom Viewing in Tokyo
2019年2月28日 /
Comments Off

on Best Places to go to for Cherry Blossom Viewing in Tokyo
Cherry Blossom season or Sakura season is just around the corner! And although, sakura flowers only bloom for about a week, it is one of the prettiest times to go out and do some hanami (flower viewing). Therefore, we want to list off some of the best places to go flower viewing. Where not only you enjoy the beautiful views, but you can have a great time with your friends!
Meguro River (Naka-Meguro)
Meguro River is probably one of the best places to go for Flower viewing during Sakura season. There are trees all along the river, plus other beautiful decorations where you can walk next to and head towards Naka Meguro, which is about 15 minutes away. It's a perfect spot for pictures, and they also hold lots of Sakura themed foods and Japanese street food! This place also holds a beautiful night view, where they illuminate the trees and continue the food, very romantic and beautiful for you to enjoy with your S.O. or friends!
Ueno Park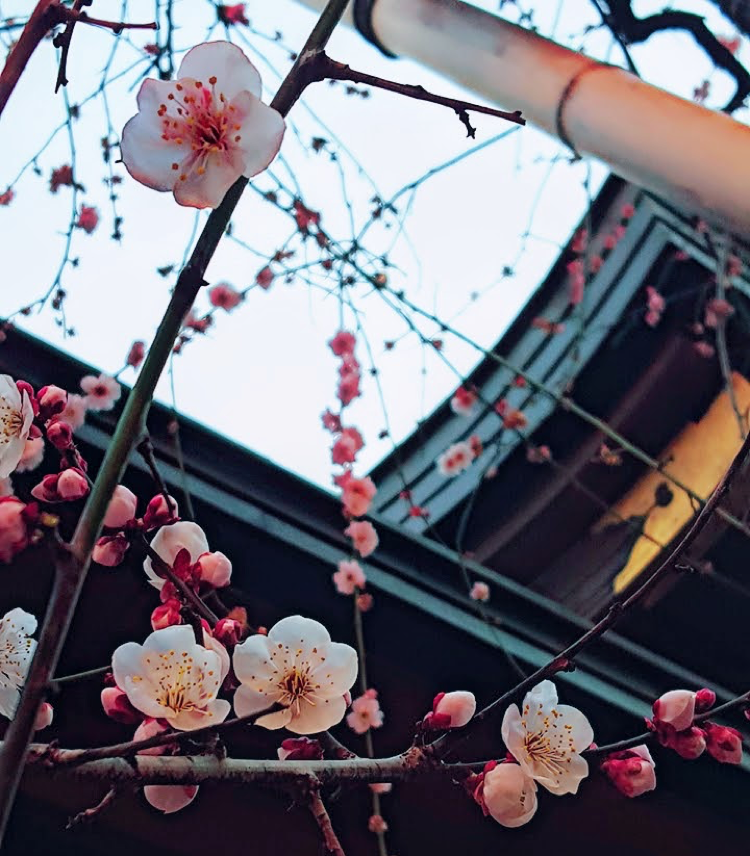 Probably one of the most crowded places to go to for Hanami! But don't let that scare you away from it. Ueno is wonderful to go to because it has many beautiful sceneries around it. Such as temples, a small lake/pond where you can ride boats, and large park area perfect for picnics! If you finish early there is also lots of other things you can do in Ueno, like going to museums, the zoo, or shopping!
Asakusa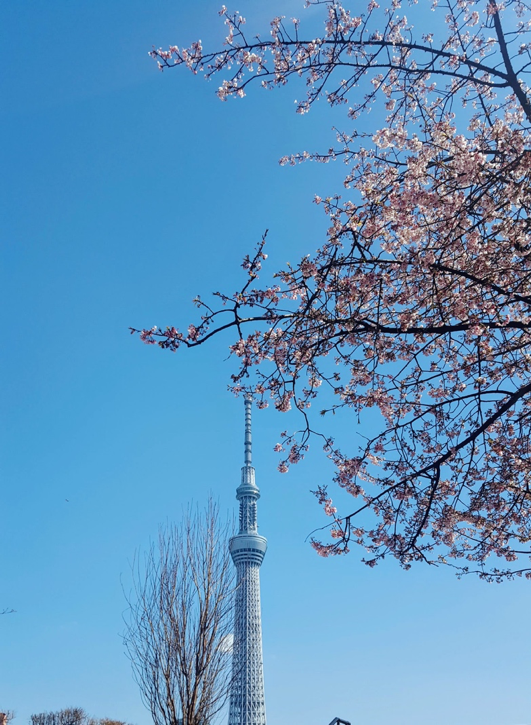 Asakusa is really nice because there are hundreds of cherry blossom trees along the river. You are able to see the scenery of the trees close to the river with Sky Tree in the background, or the scenery of Sensoji Temple with sakura flowers! It's just breath taking! There are also many boat tours you can take which will give you a different perspective of the beautiful view.
Shinjuku Gyoen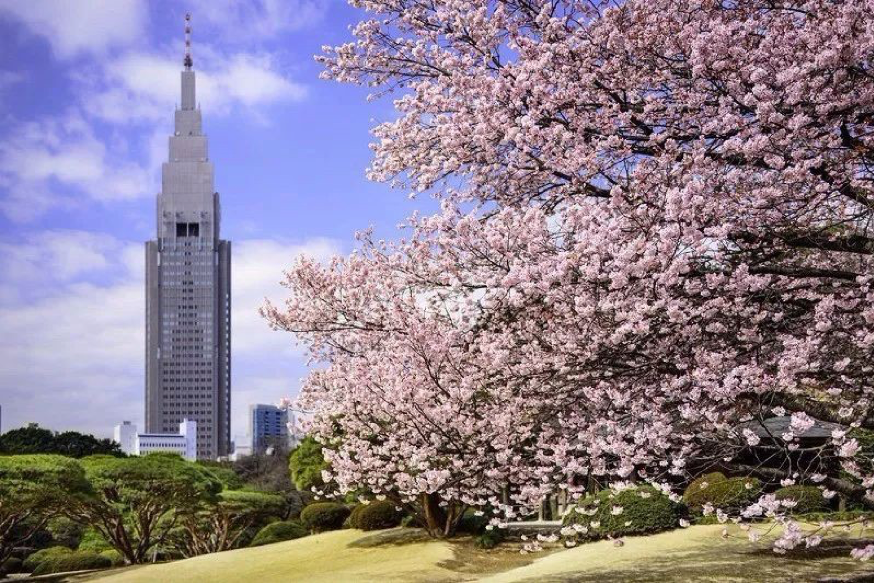 Shinjuku Gyoen is the home to hundreds of many different types of Sakura trees! A very popular spot to go for hanami! Although, again it becomes quite crowded is worth going and seeing the beautiful views while enjoying a picnic. It has different types of gardens so you can enjoy different sceneries in one same place. So don't miss it this coming Sakura season! You won't regret it!
Yoyogi Park
Yoyogi park is very popular for Sakura season. Its right next to Harajuku, so there's plenty to do besides enjoying the beautiful flowers. They also hold many festivals and have lots of food stalls around the park.
We hope that this was helpful to you guys and you can enjoy some of these spots this coming Sakura season! Take lots of pictures and enjoy the delicious Sakura themed foods!