Night Life In Tokyo
2018年3月16日 /
Comments Off

on Night Life In Tokyo
Forget New York, Tokyo is the city that never sleeps.
No matter what your interests are, what language you speak or how old you are, there is something for everyone. Your only mission is to join in.
Much like the Bathhouse in Spirited Away, the world comes to life around you as the sun goes down. Interesting and colorful characters come out of the woodwork and change the feeling of the air around you.
We at Internship in Japan thought we would let you know some of our favorite places to go to see the night life. These can be the places you check out on your internship (some may require you to be of 20+).
---
Sight Seeing
Light pollution may be ruining our view of the stars, but they make up for it with their stunning colors and creative designs.

Akihabara-


This is Tokyo 101. With its Otaku culture reputation, it is popular with tourists during the day but with the night comes an overpower collection of lights and sounds, more than anywhere else. Idol songs blast out of speakers as the bright lights advertise the next big thing in the anime world. It's an overload of stimuli for sure and is a surprisingly bustling area on weekends.
Golden Gai (Shinjuku)-

Getting a little more obscure now, we come to Golden Gai, a snapshot into the image you have in your head of what Japanese nightlife could've been in a different time. Traditionally 'cozy' bars and Izakaya fill these 6 narrow streets, each with their own vibe. Many of these places make a name for themselves because of the outrageous personality of the one person that runs it. Even if you are not a drinker, it worth it for the photo-op.
---
Drinking
For those who are into drinking, we have you covered. Apart from 'anywhere there is a konbini", Tokyo has some amazing areas known for this hallowed activity.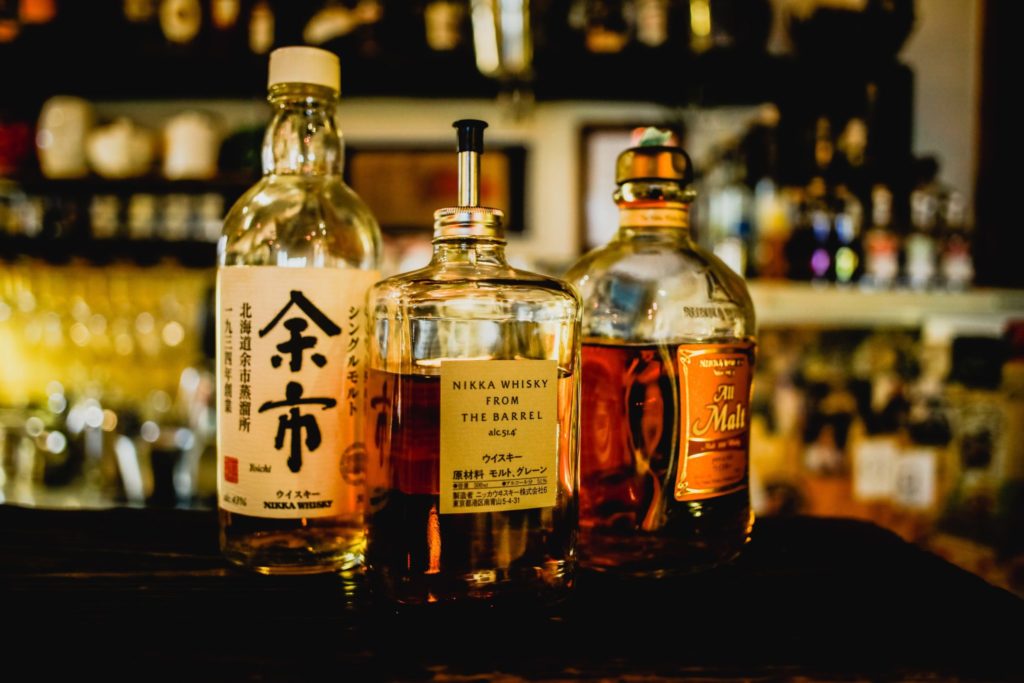 Kabukicho
Famously known as the Red-light District, this area probably lives up to the hype in some ways, but a responsible traveler can get a drink here and be safe. It's full of amazing places to go with friends and have a drink if you don't mind sharing the space with 1000 others with the same goal in mind. Some impressive sights to be seen if you explore the streets here, from the Robot Restaurant to the VR Centre etc.
Shibuya

You're likely to come here to see the scramble crossing but we recommend you stay for the drinks. This is the go-to place for young people to have fun as it has everything you need, bars, clubs, activities (and a Taco-bell). You can see it all here, especially if you are there for a special holiday. It can't be beat.
---
Clubbing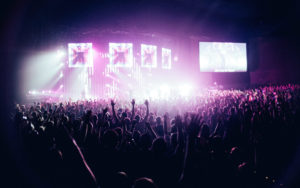 Clubbing can be found in many places around Tokyo and opinions differ from person to person. They all have their fans who are look for different things, whether it is the music, their favorite DJ, more people, or less people etc. It is probably the same in every major city.
The one thing that they all have in common is that they are all inferior the incredible location known as Ageha. This place is a clubbing amusement park. There are at least three different style DJs playing simultaneously in different buildings that are bigger than most other clubs. The main stage is a monster, with different floors, performers and VIP areas.
There are food tents, several different counters for different drinks and even a grassy area that overlooks the waterfront to take a break and lie down.
If you are looking for adventure in Ageha, you will need to take a free shuttle bus that stops in Shibuya. The bus also has lights and EDM playing non-stop, so it is a great lead up to the real thing as you get a complimentary tour around the city, past famous locations like Tokyo Tower.
Further reading
Our Friends over at All The Rooms, an excellent source for planning your next trip overseas, has written a bit more info on this topic. Check it out here
---
Notable Mention
Roppongi
It has a built a great reputation as a main player in the Tokyo nightlife scene. If you know why, please let us know because we have no idea how this happened.