One-Day Trip to Nikko November 2019
2020年1月14日 /
Comments Off

on One-Day Trip to Nikko November 2019
Every month we have activities where we take our interns to restaurants or areas around Tokyo, so they have the chance to sightsee and explore a little bit of Japan. This past month we were able to go to a one-day trip to Nikko, located in Tochigi prefecture!
We met up in the morning to head there and visited a few temples and famous areas, then in the evening we came back to Tokyo.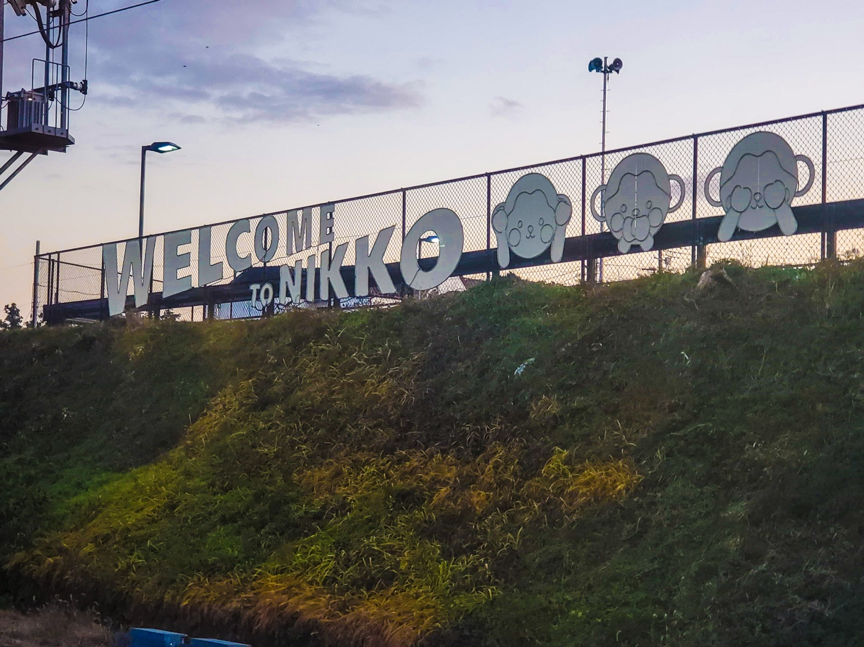 Nikko is located about two hours away from Tokyo by train. Most famously known for the world heritage Toshogu, Japan's most lavishly decorated shrine and the mausoleum of Tokugawa Leyasu, the founder of the Tokugawa shogunate. Nikko is also known for having beautiful sceneries of Autumn leaves as well as waterfalls and rivers. Therefore, November is one of the best times to visit!
First, we met up at 8 in the morning in Asakusa Station to take the direct train towards Nikko. And then around 8:30 am we took our train.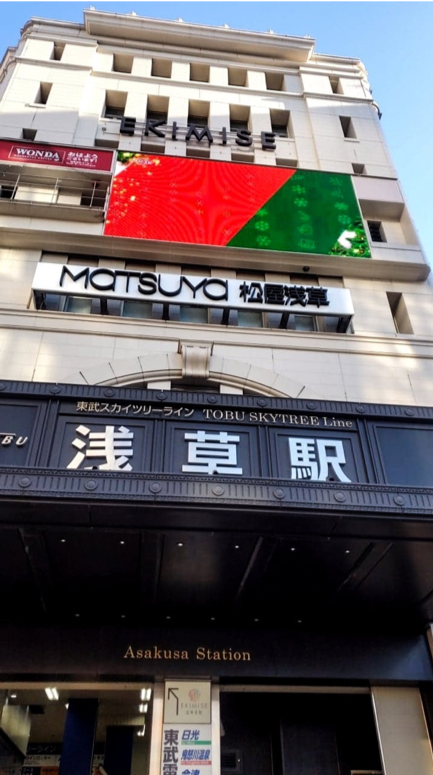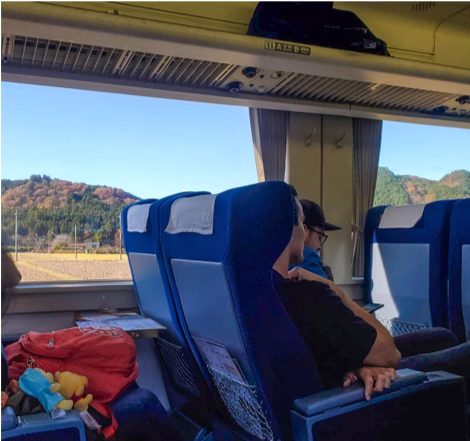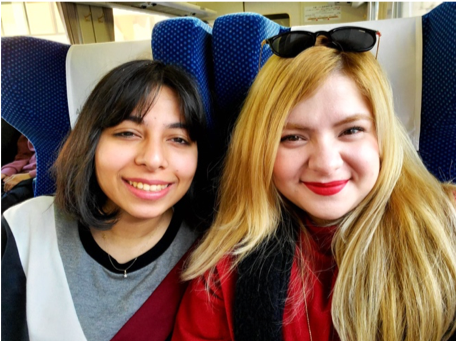 Around 10:30 am we arrived at Nikko Station and started heading towards (大猷院)Taiyuin.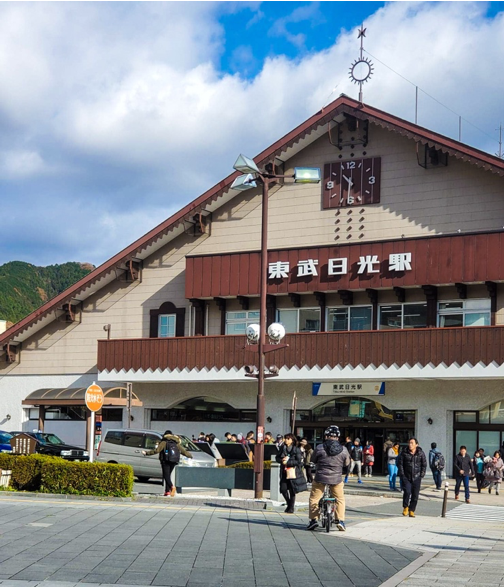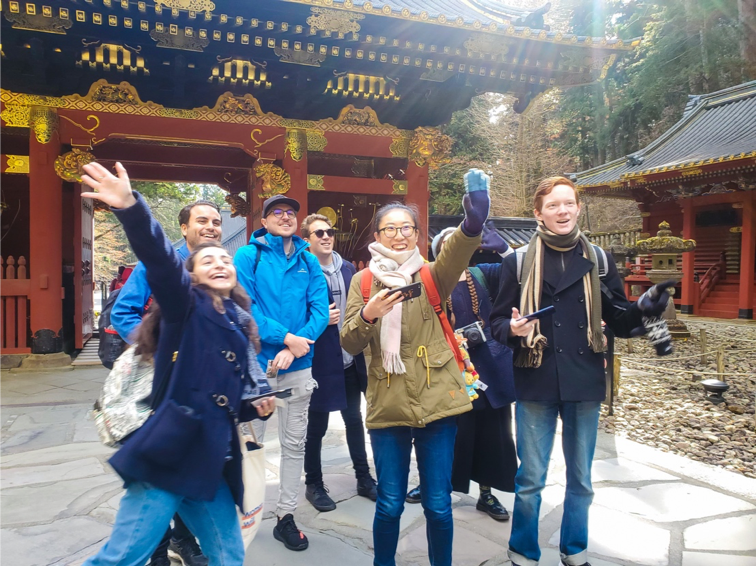 Taiyuin is the mausoleum of the third Tokugawa Shogun, Lemitsu the grandson of Leyasu. Lemitsu's mausoleum complex resembles near Toshogu Shrine. The Taiyouin features a mix of Buddhist and Shinto structures. It was common for places of worship of contain elements of both religions until the Meiji Period when Shinto was separated from Buddhism. Taiyuin became a sub temple of nearby Rinnoji Temple.
Here we were able to see the many intricate and beautiful entrances to the mausoleum as well as the guardians that are meant to protect the area off of evil spirits.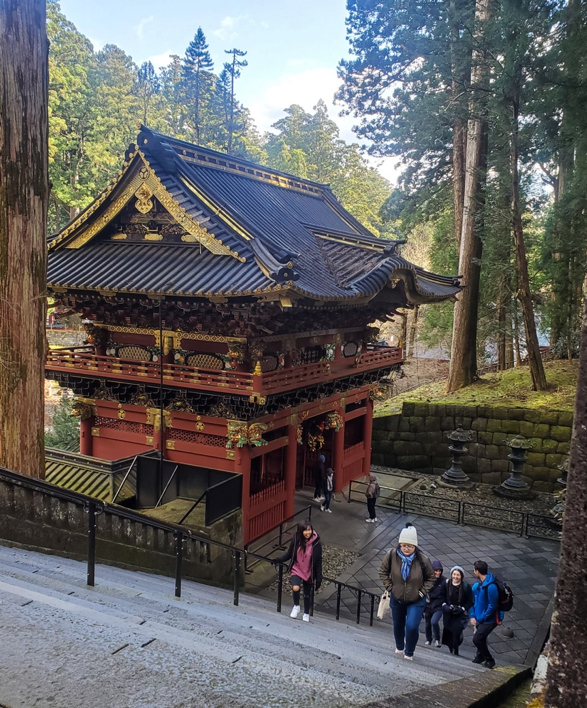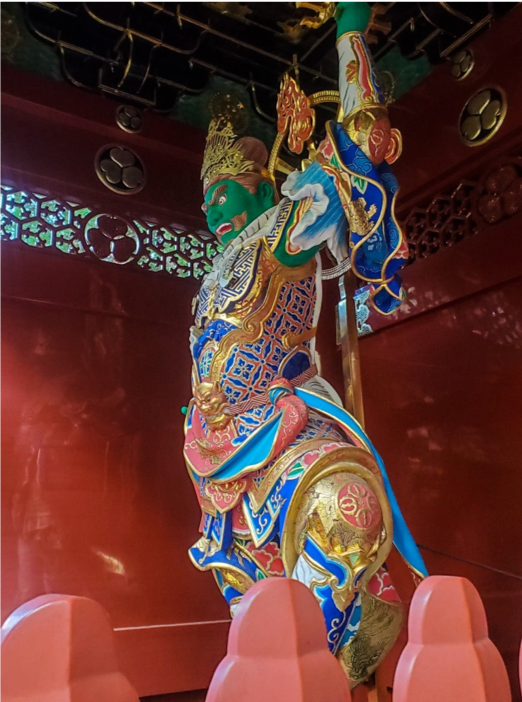 Karamon Gate is the last gate we see before seeing the actual mausoleum. It has carvings of a pair dragons to represent the year he was born in and a pair of cranes that symbolize long life.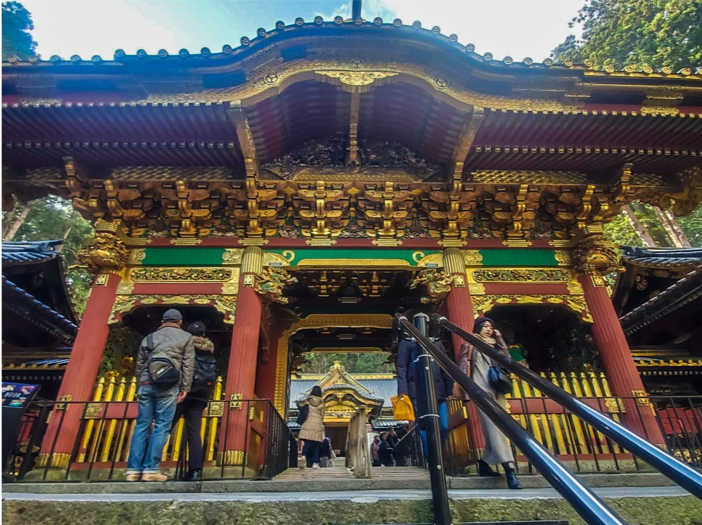 The gate is called the Chinese gate because it was based on Chinese architectural styles. However, this is a Japanese interpretation of a Chinese style.
After entering the two gates we were able to see the mausoleum, however we can only see the outside, no one is able to go in.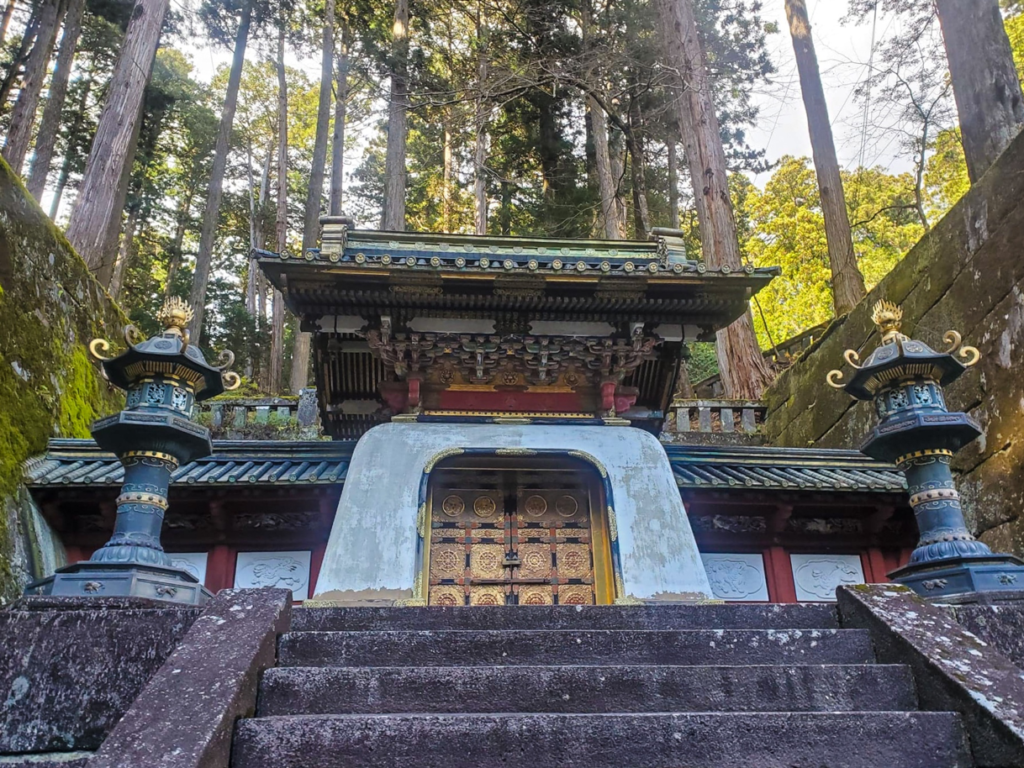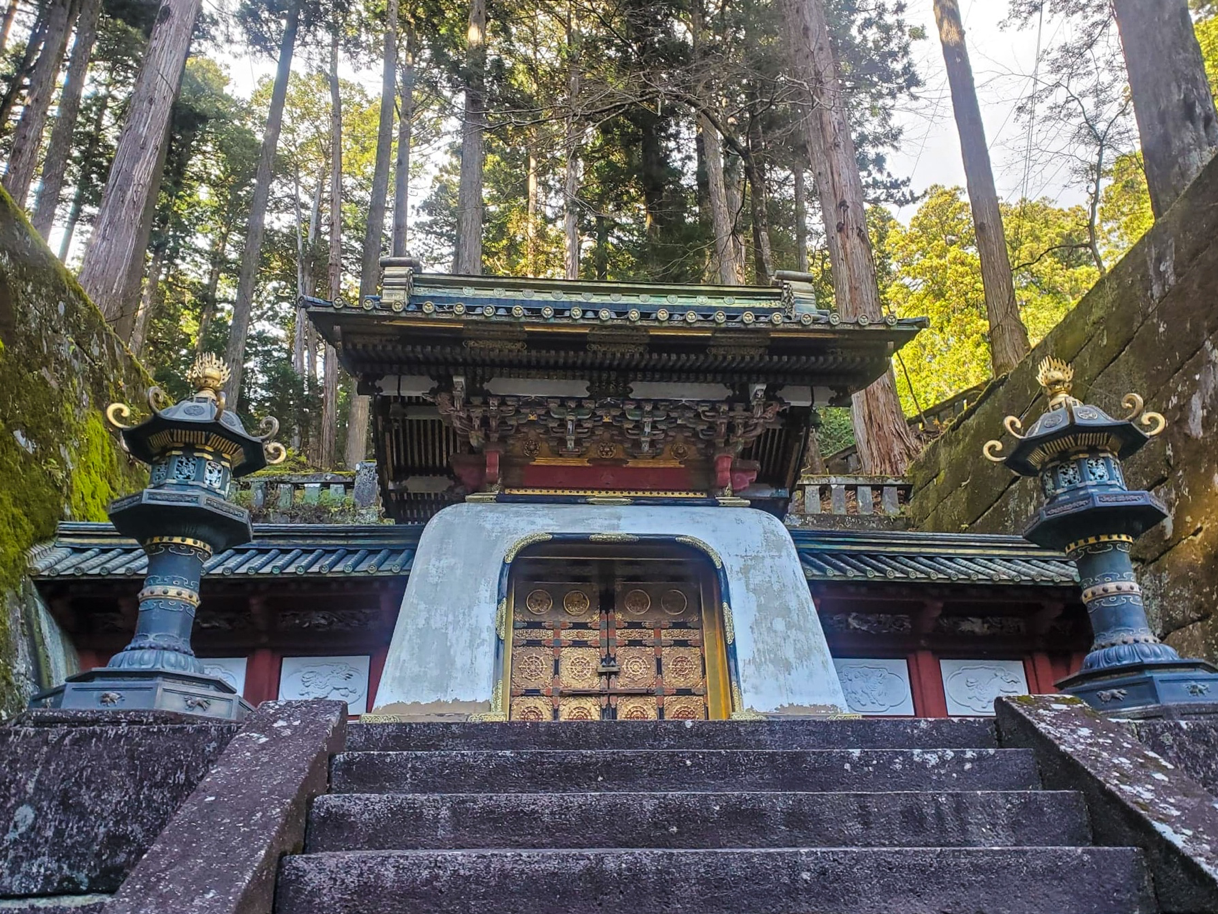 After that we began to walk towards the Daiyagawa River. Where we were able to see Jizo statues and see a few waterfalls.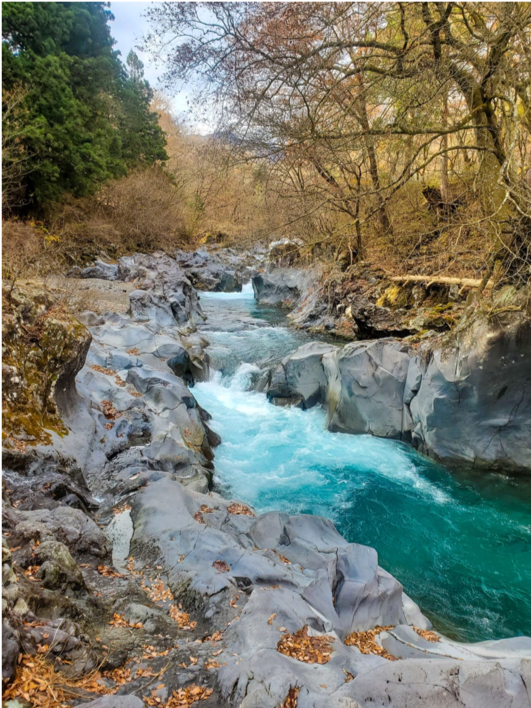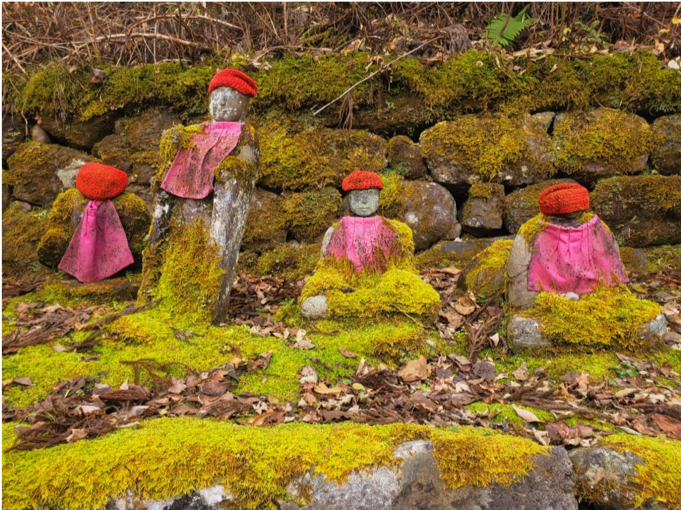 The Jizo statues are the protectors of the souls of the travelers and unborn children. The statues are also known as "Bake Jizo" or "Ghost Jizo" because apparently each time you count them the total never comes out the same!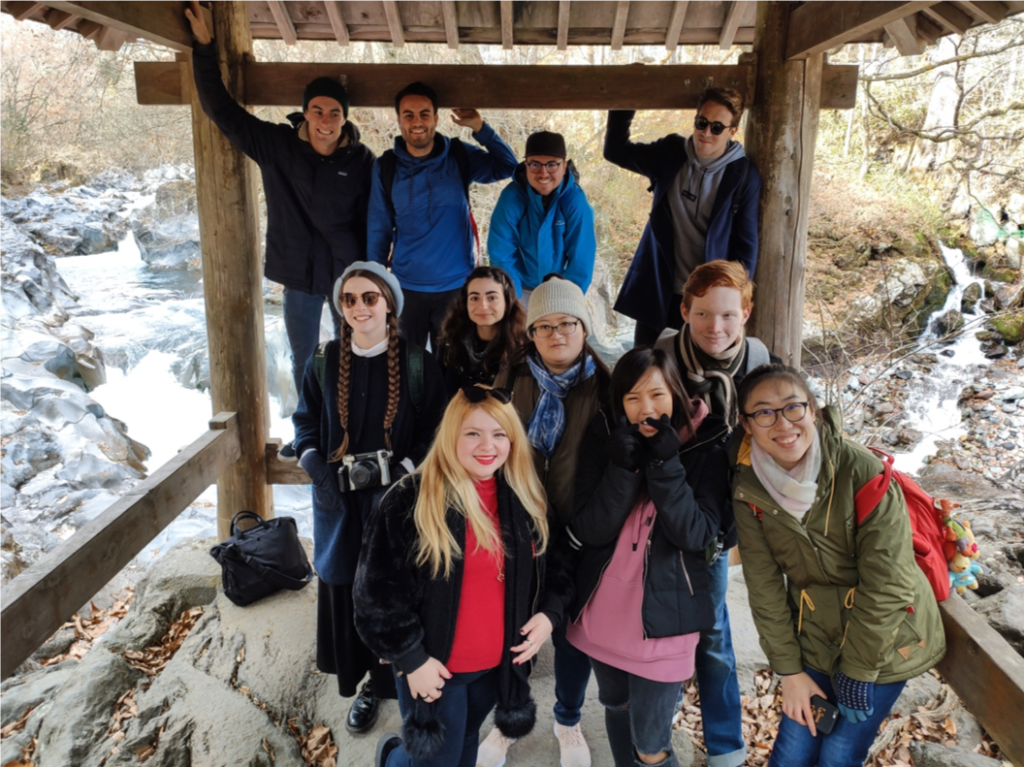 Then we headed to lunch. We went to a very traditional Japanese restaurant where we were able to eat hotpot with udon noodles, meat, veggies and more!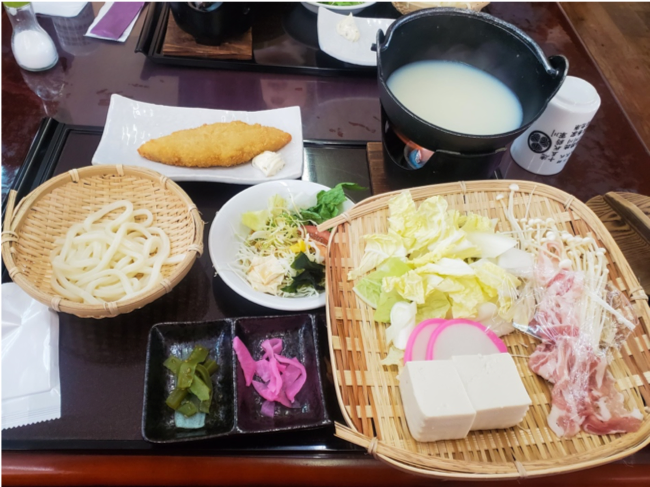 After having our delicious meal, we headed to the famous red bridge of Nikko! The bridge is called Shinkyo Bridge,
(神橋, "sacred bridge"). Stands at the entrance to Nikko's shrines and temples and technically belongs to Futarasan Shrine. The bridge is ranked as one of Japan's three finest bridges together with Iwakuni's Kintaikyo and Saruhashi in Yamanashi Prefecture. Shinkyo was constructed in 1636.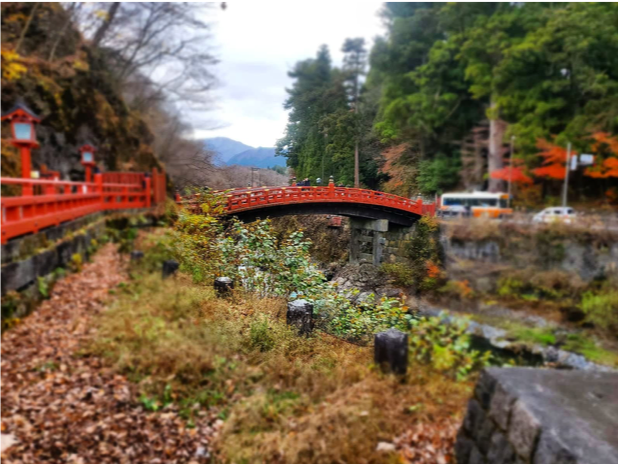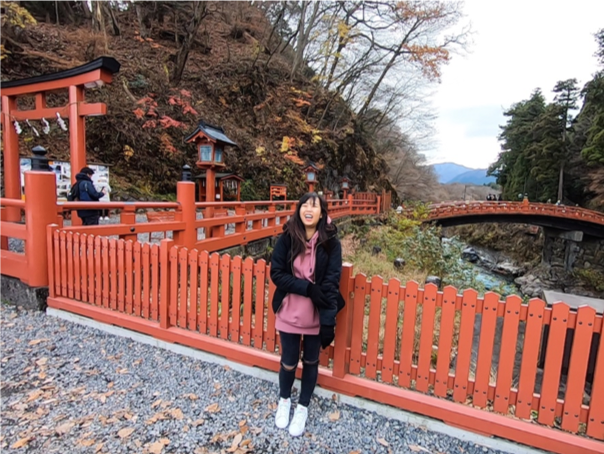 Our last destination was the most famous shrine of Nikko, Toshogu.
As we arrived to Toshogu we were able to have two guides that lead us through the whole shrine and explained things from history, architecture, and religious meaning.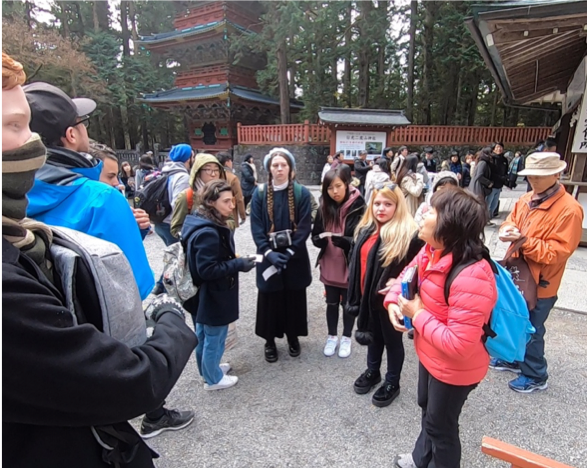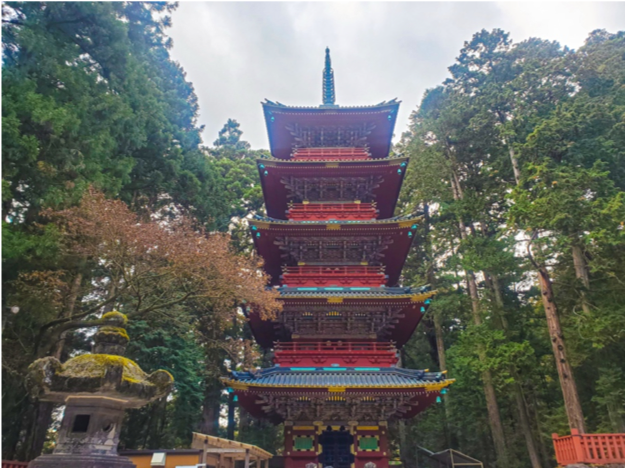 Almost all of the present-day shrine complex was rebuilt in 1636, twenty-five years after Tokugawa leyasu's enshrinement. Fifty-five buildings, including Yomeimon Gate (designated a National Treasure), were completed in just one year and five months. According to the shrine's financial records, the cost was equivalent to ¥40 billion in today's money. The buildings are lacquered and decorated with vibrant colors, and the pillars and other structures are covered in a multitude of carvings. The carvings are not simply design elements they convey expressions of religious belief as well as scholarship and philosophy.
Some of the most famous buildings are Shikyusha (Sacred Stable) where the Sanzaru (Three Wise Monkeys) are found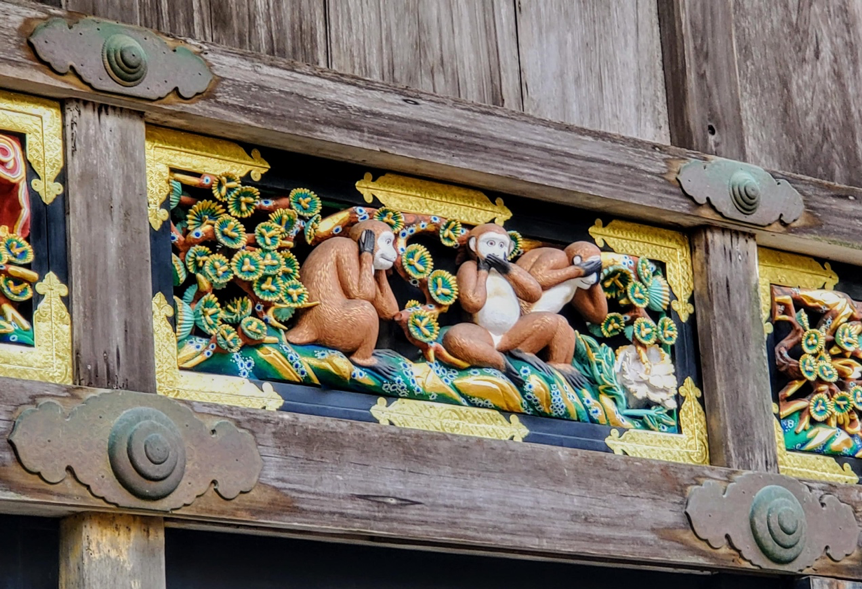 Then we saw the Yomeimon Gate, designated a National Treasure one of the most beautiful gates in Japan. Yomeimon Gate is said to have been given the name "Main Gate of the Imperial Court." It is also "Gate of the Setting Sun" because one could gaze upon it all day and never get tired of staring at it, since it has so many carvings and detailed decorations. It is covered with over 500 carvings depicting traditional anecdotes, children playing, sages and wise men.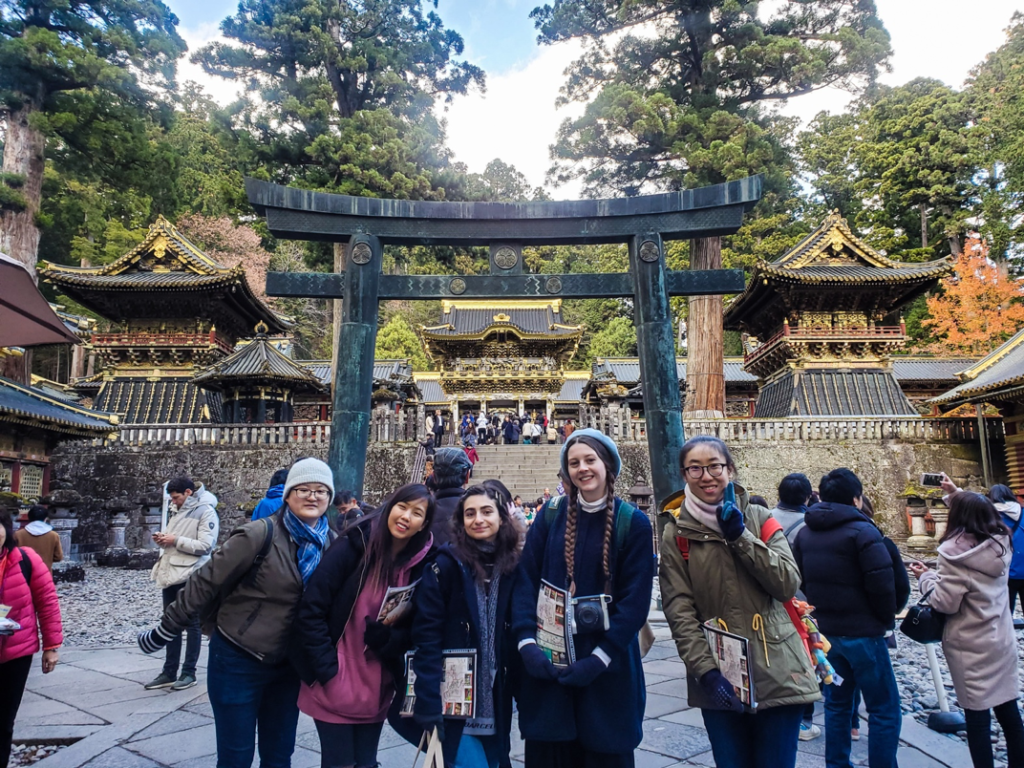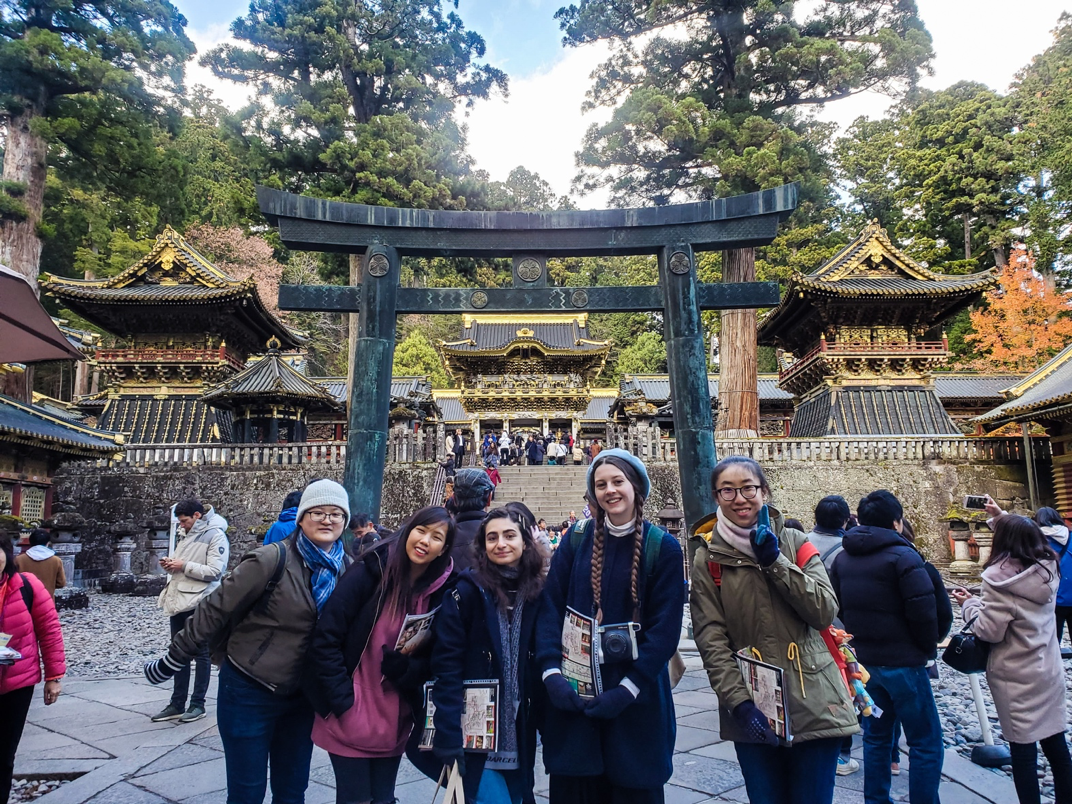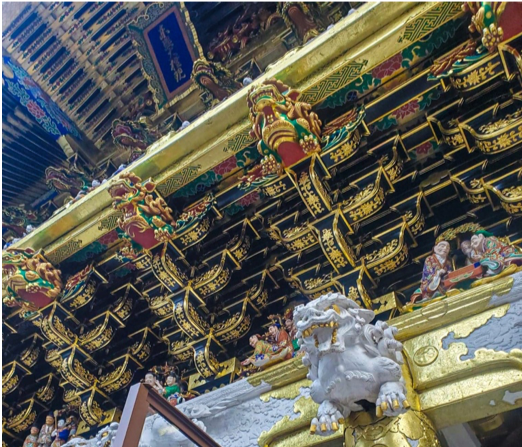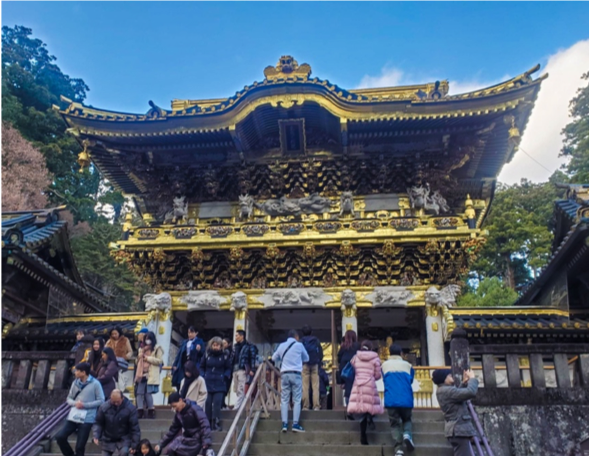 After finishing the tour around the whole shrine, we headed back to the station and headed back to Tokyo!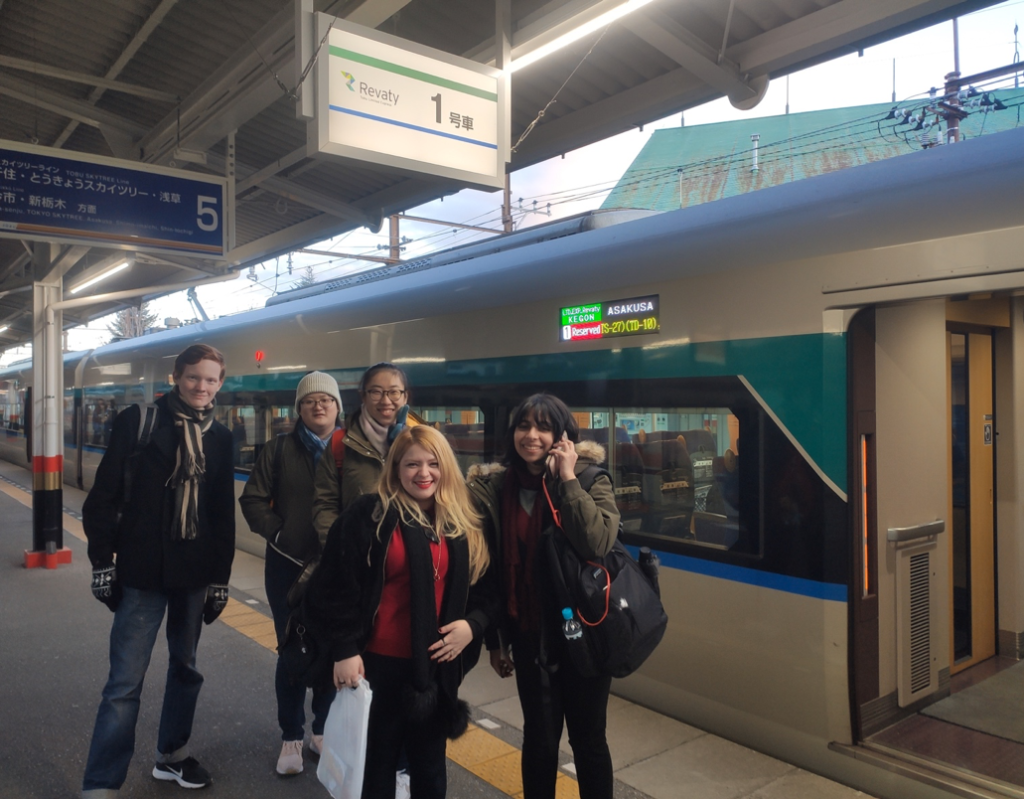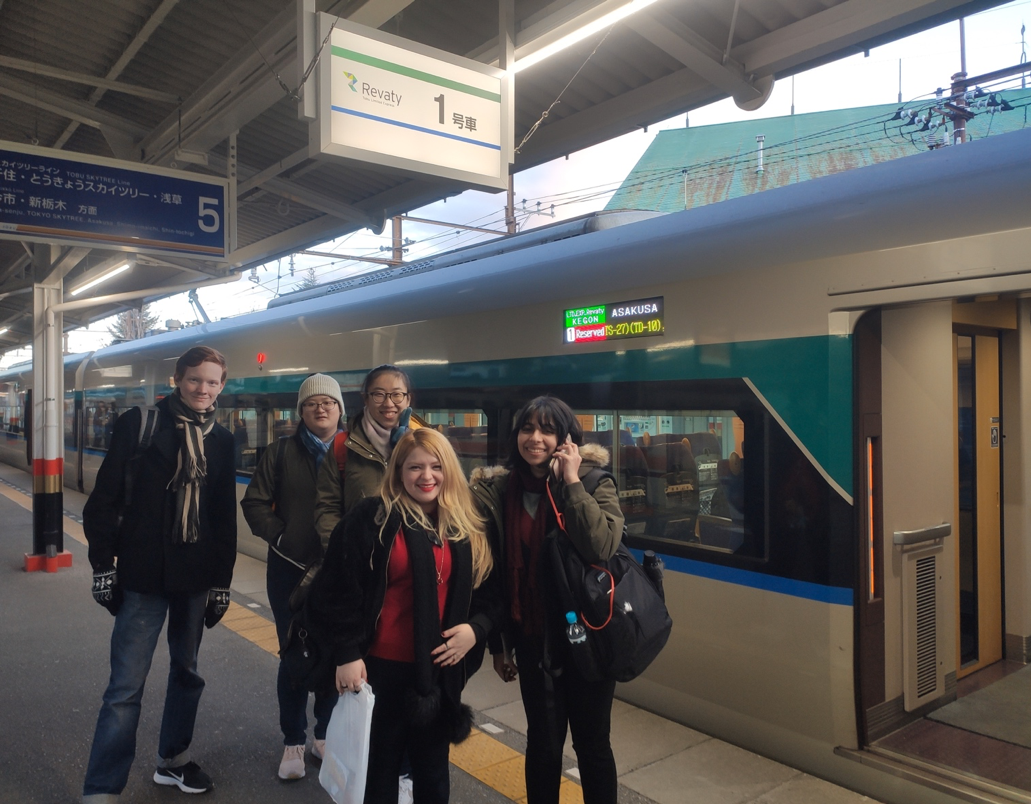 It was a really fun trip!! We hope next time you can join us as well!