Sakura season is here!
2018年3月23日 /
Comments Off

on Sakura season is here!
One more year, the time for cherry blossoms has arrived. Parks become full of people participating in hanami, the Japanese tradition of enjoying the views of cherry blossoms while sitting on the ground, chatting with friends and having some food and drinks. However, these flowers do not last long, only around 10 days before they disappear until next year.
Given this short blossoming time, how can we make sure we do not miss anything? Today we bring you some tips to enjoy the sakura season!
Check the sakura forecast
It may sound strange, but in Japan there are forecast for the sakura blossoms same as for the weather. As the blossoming dates change every year depending on climatic conditions (in Tokyo, this may happen anytime between the middle of March and the beginning of April), it is important to make sure when it is going to happen. Normally they start earlier in the south of Japan as the weather is warmer, and move towards north where the spring starts later. You can check this information just with any search in google, but it might not be very accurate until a few weeks before the sakura season starts.
Find the best places
In Tokyo, some of the most popular places for sakura viewing include Ueno park, Chidorigafuchi area (near the Imperial Palace) or Naka-Meguro river. The views there are amazing, but you can also expect crowds of people. There are other less known areas that you should check, like Edogawabashi riverside or Koganei park in western Tokyo. They are also very beautiful and it is easier to take a good picture!
Reserve your hanami spot
You can buy a picnic sheet at any 100 yen shop. It is quite common to reserve your hanami spot by spreading the sheet on the floor in advance, although you should also check the park rules, because this is not allowed in all the places. Also, avoid to reserve a larger space than you need to respect all the other people who also want to enjoy the hanami.
Bring food and drinks
Food and drinks. Normally any beers, soft drinks and snacks are always welcome. You can also bring your own cooked food from home, or get a bentou (ready-to-eat meal) from the convenience store. Paper cups and plates and disposable chopsticks are also a good idea. Also may sure you wear warm clothes, as you will stay outside for several hours and the temperature is still a bit chilly, especially in the evening.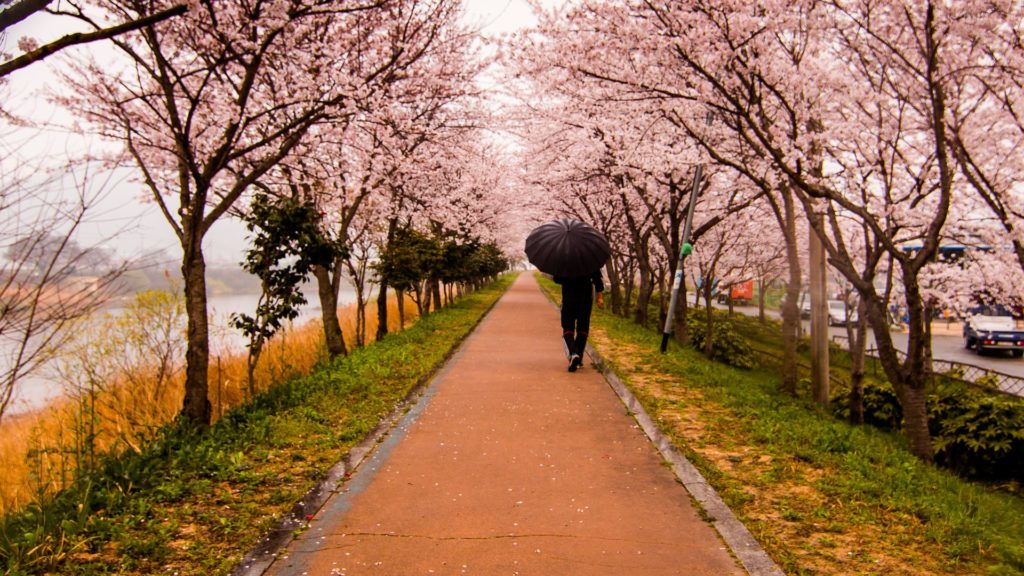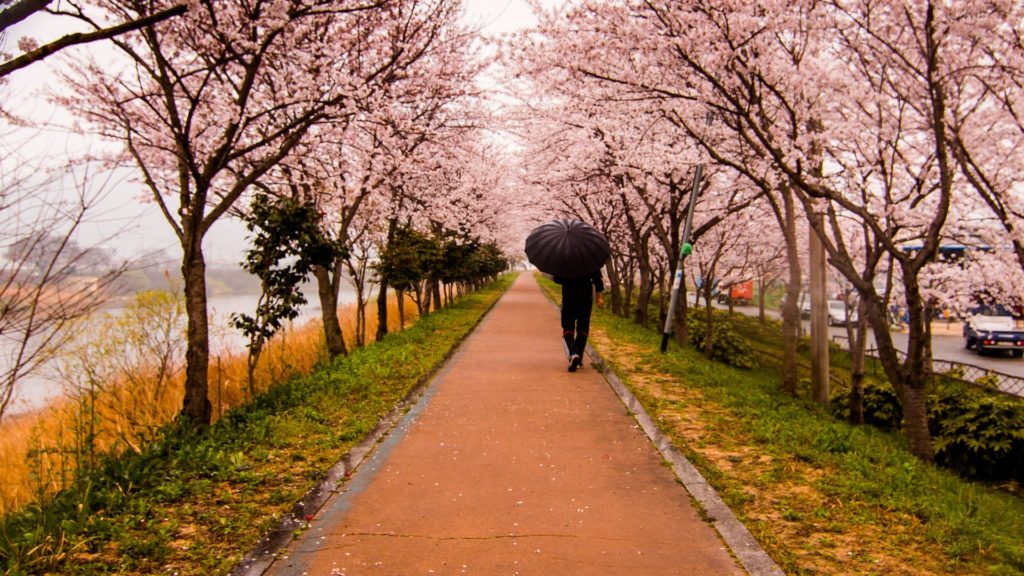 Clean!
After you finish your hanami party it is time to go home! But do not forget cleaning after you. This is why you should also bring a garbage bag to put everything inside. Also, take in consideration that some parks do not have bins, so it may be possible that you have to take it home with you.
Enjoy your hanami under the cherry trees!