Things to Love About Spring in Japan
2019年4月9日 /
Comments Off

on Things to Love About Spring in Japan
Every season in Japan is amazing! However, today we will mention the reasons why spring might be one of the prettiest seasons of the year.
Hanami!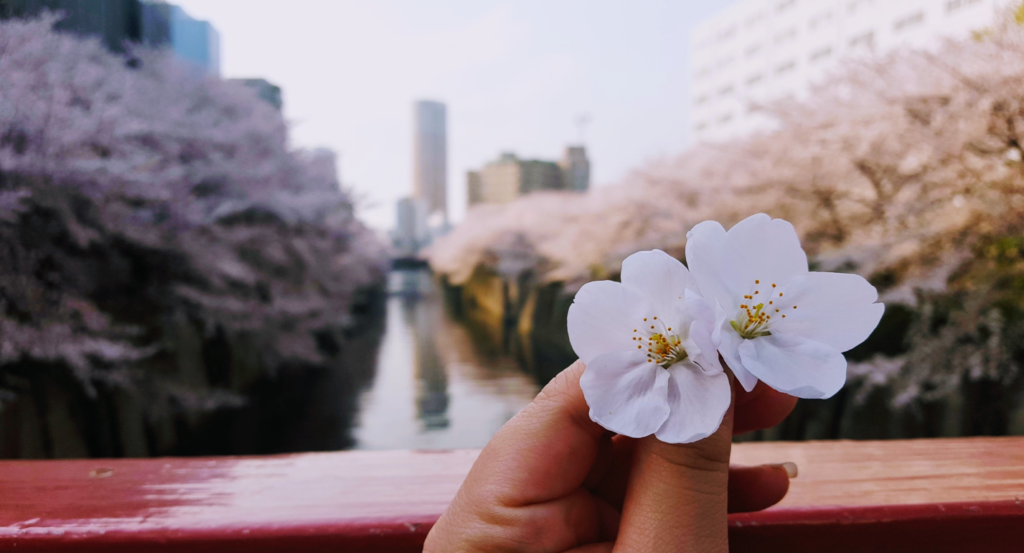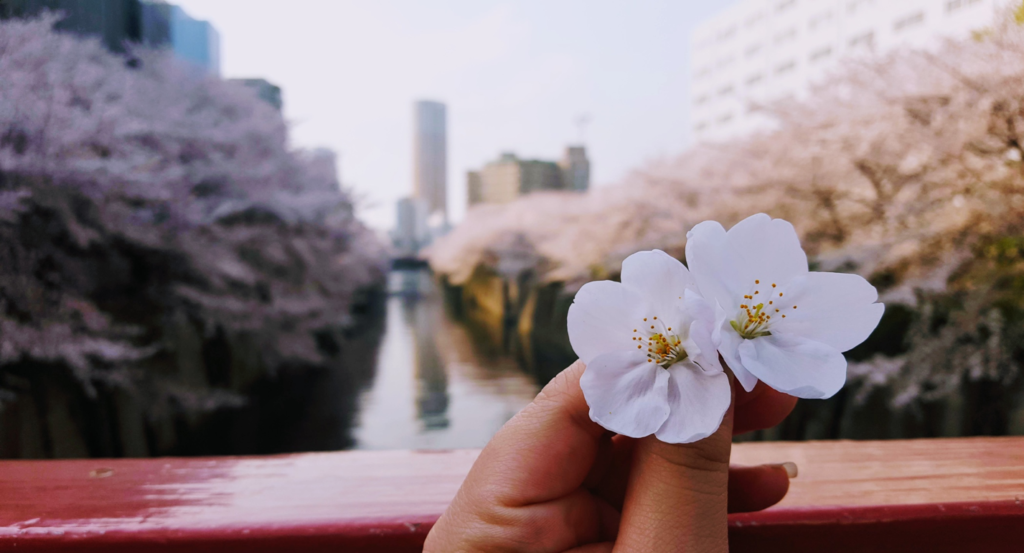 Japan its widely known for cherry blossoms and it's probably one of the main things people associate Japanese spring with! Even though they only last about a week and a half, it is a time that everyone always looks forward to. And of course, a must do during that time is Hanami (flower viewing)!
Hanami is a time where you can meet with friends, family, coworkers, and/or significant other and enjoy strolling around, picnicking, and general merrymaking under the fragrant and lovely cherry trees. Most people enjoy this time by meeting up in their favorite spot to view the flowers and bring some food, snacks, and drinks to share while enjoying the beautiful flowers. You can enjoy it during day time or night time, either way is beautiful and worth enjoying!
Sakura Flavored Foods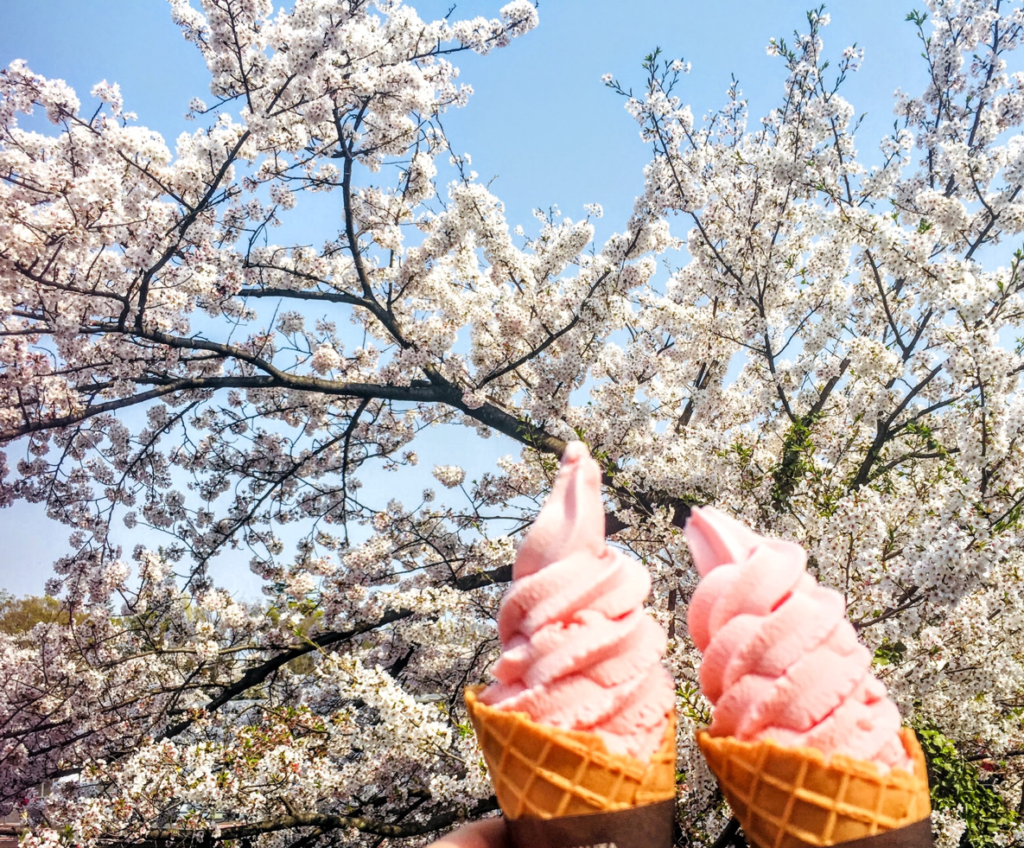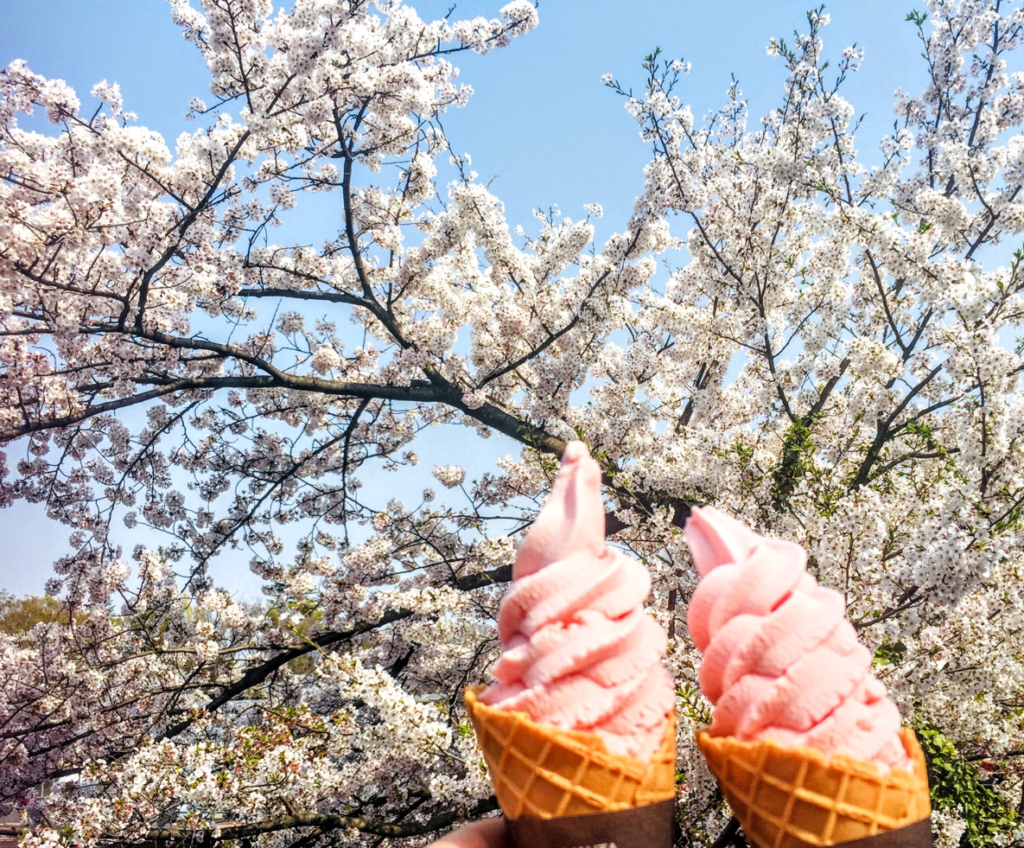 Even a few weeks before Sakura begin blooming, most places in Japan begin having Sakura flavored snacks, foods, and drinks! From ice cream, to Sakura lattes, you can find it in convenient stores, restaurants, food stands and more! They also are limited time only therefore it's worth trying all of them when you have the chance.
Festivals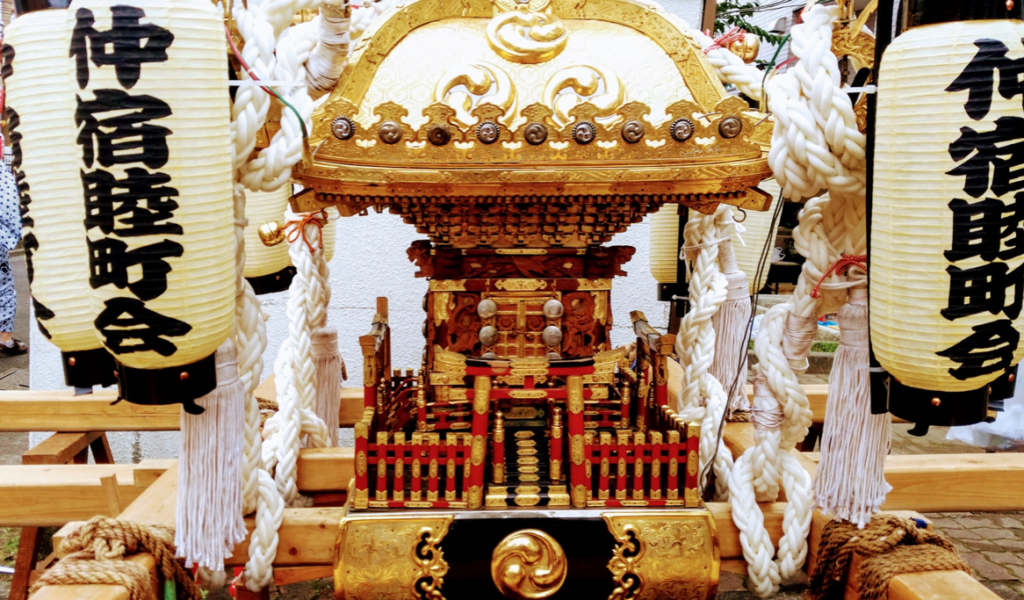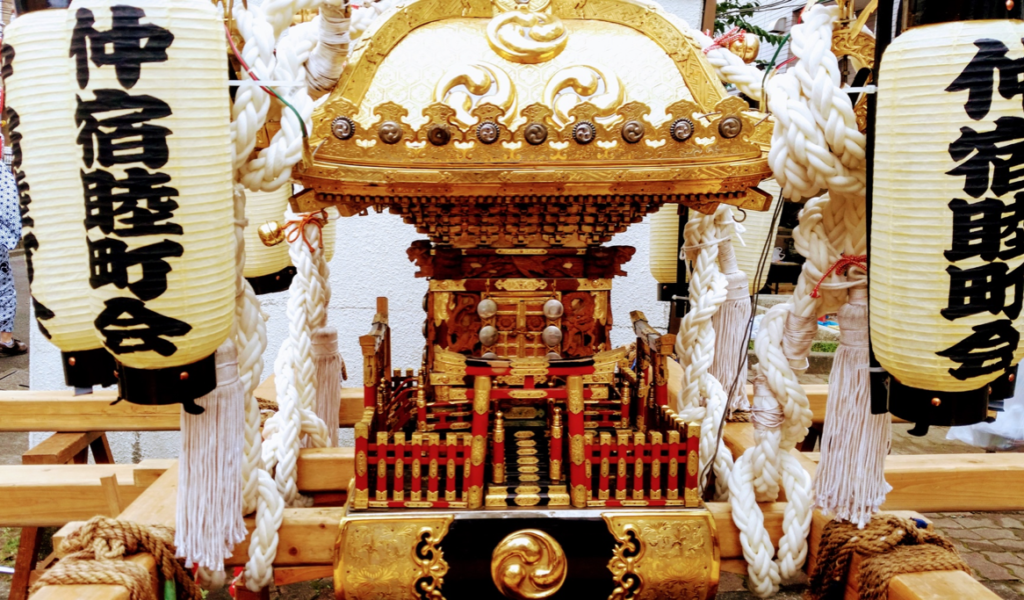 Japan celebrates many festivals during the year however, during spring that is when a variety of traditional festivals begin to be celebrated. The weather is warmer, the days are nicer, so it's easier to go out and enjoy the festivals. In March for example at Jindaiji Temple they have one of the largest Daruma Dolls fairs in Tokyo. In early May, at Asakusa's Sanja Matsuri, they celebrate on of Japan's largest mikoshi (portable shrine) parades, which also features traditional music and dancing. The bustling Shinjuku district is also home to the lively Hanazono shrine Grand Festival at the end of May, which includes its own mikoshi, and plenty of food stalls. Hiwatari-sai is a particularly exciting festival located on Mt. Takao, on the outskirts of Tokyo that involves 'fire-walking' across hot coals! So, for spending time there are plenty of festivals that begin to be celebrated! It's a great opportunity to learn more about Japanese culture and explore the different types of festivals that occur.
Flower Festivals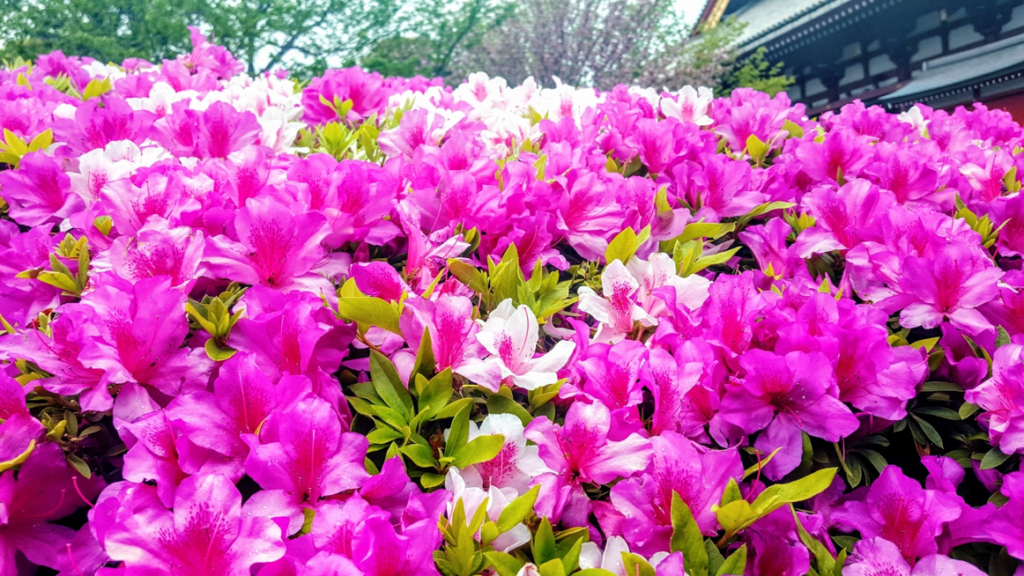 During spring time Sakura flowers aren't the only flowers that is worth viewing! Around the Tokyo area you can find many other varieties of flowers blooming found in gardens and parks. Many flowers festivals are celebrated during spring so people can enjoy the different variety of flowers.
Plum blossoms ('baika') are among the first flowers to signal the arrival of spring, even before the more famous Sakura. Often mistaken for cherry blossoms, baika, which range in color from white, to various shades of pink, and even yellow, are distinguishable by their rounded petal tips.
Later in the season, during the months of April and May, even more flowers can be seen blooming and beautifying the country. One of the most celebrated spring flowers in Japan is 'shibazakura' (moss phlox), which paints a pink carpet across the landscapes featuring these blossoms. The wisteria ('fuji'), with its distinctive pale purple weeping blossoms, is viewed by many during the spring months, as well as tulips, roses, and a number of other flowers.
Spring Fashion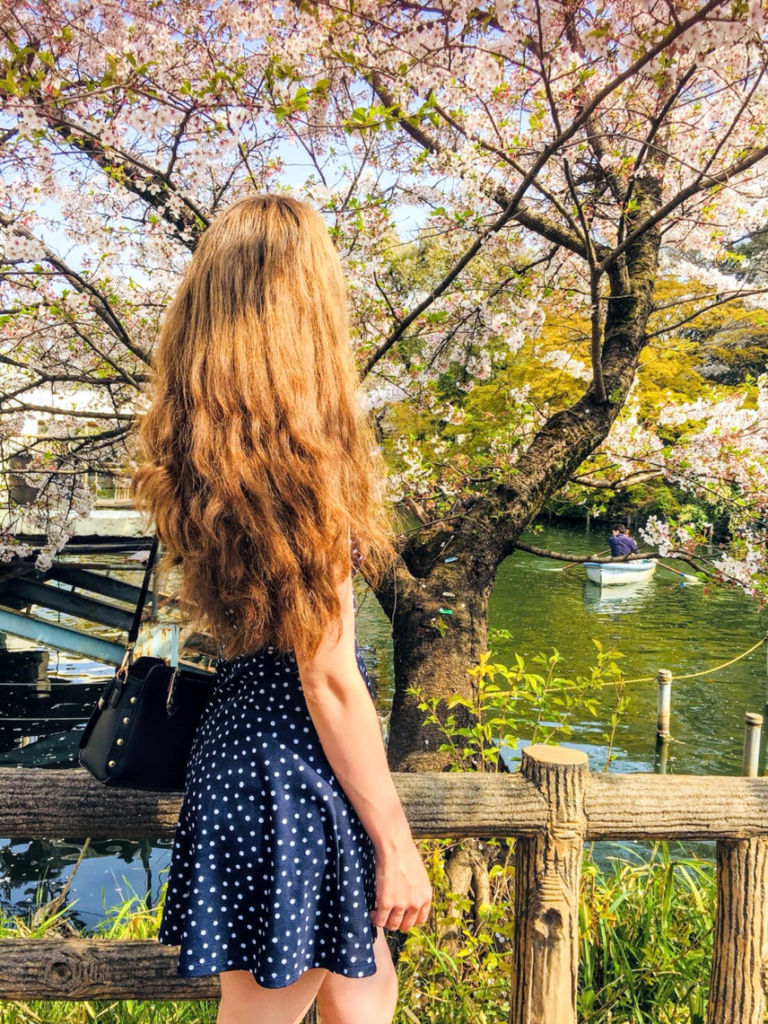 Winter is great however, wearing heavy coats and many layers all the time can be a bit tiring. That is why this is one of the best times to go full out with fashion is spring time. Tokyo being one of the biggest fashion capitals of the world does not stay behind. Having low humidity, not so much rain, and warmer weather, people take advantage of it and begin wearing cute outfits to go with the many beautiful scenes that can be appreciated during this time.
We hope that this gave you a little more insight on things that can be enjoyed during spring in Tokyo!
We hope you get to enjoy spring season in Japan sometime!!