Winter Activities in Tokyo
2019年1月23日 /
Comments Off

on Winter Activities in Tokyo
Tokyo has all different types of events going on all year round. However, the nice thing about it is that depending on the time of the year events vary all the time.
January can be quite cold in Tokyo; however, it means that some post-holiday illuminations and cold weather activities can still be enjoyed. A lot of illuminations (that can be seen in a previous post) are still available until later months (February-March) depending on the illumination.
Other activities such as Ice skating can also be enjoyed during this time of the year. Some of the best Ice skating rinks in Tokyo and Yokohama area last until mid-February or March.
Here are some examples of the best Ice rinks you can still enjoy throughout Tokyo and Yokohama.
1) Mitsui Fudosan Ice Rink in Tokyo Midtown
Located in Tokyo Midtown, Roppongi. Until March 3rd 2019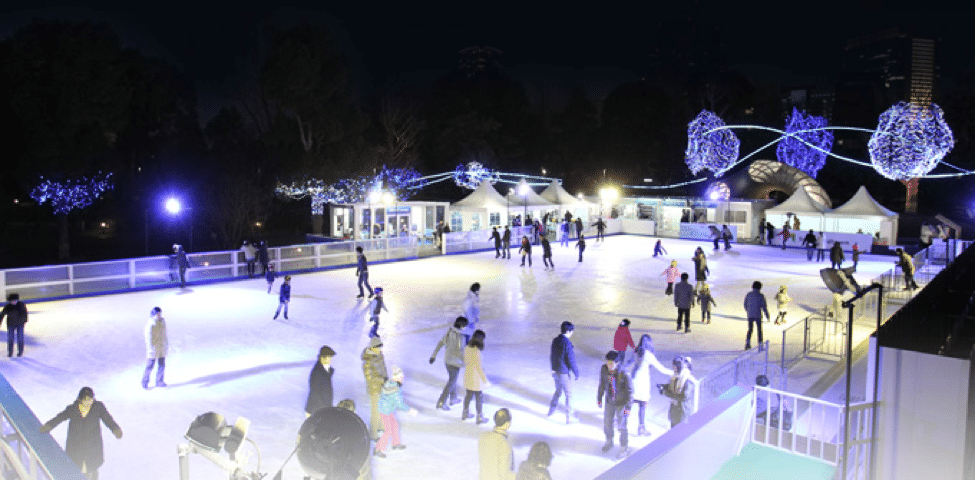 Tokyo Midtown Ice Rink is an outdoor Ice Rink that can hold up to 200 skaters. It has beautiful Christmas illumination throughout the whole rink that starts from 5pm to 10 pm. You can also enjoy the view of Roppongi and Tokyo Tower from the rink. The entrance fee includes skate rental, however note that wearing gloves (not included) is mandatory, they cost around 200 yen. Helmets can be borrowed for free if you would like as well.
2) Toshimaen Skate Rink
Located in Toshimaen, Nerima. Until February 28th 2019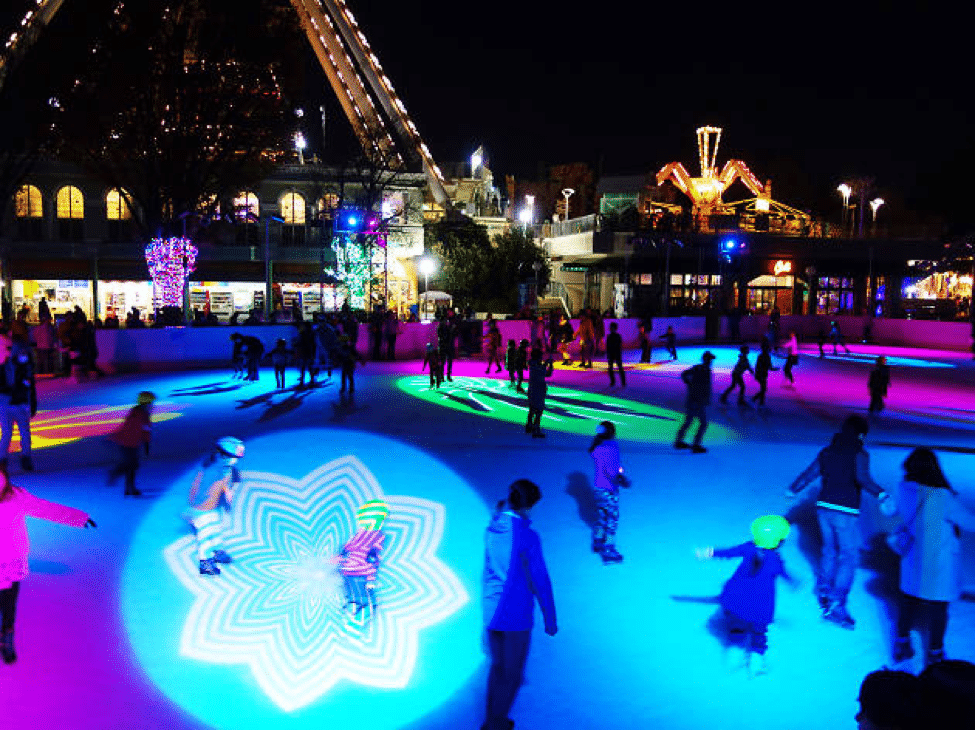 Located next to both the amusement park and the cinema complex, this outdoor ice rink that is unique since it is still built up gradually from thin layers of frozen water sprayed down every night. Is great since it has many activities for you to enjoy throughout the whole day, since it opens from 10 am to 5 pm most people who come to this ice rink are families so they can enjoy various activities while going ice skating. And the great thing about it is that you don't need to pay re-entry fee in case you want to ice skate and then go eat or to the amusement park and then come back to the rink.
Skate set' (park and rink entrance, skate rental) ¥2,100, children aged 12 and under ¥1,600, after 3pm daily and on days when the amusement park is closed ¥1,300 for both adults and children.
3) Yokohama Red Brick Warehouse Art Rink
Located in Yokohama Red Brick Warehouse, Minato Mirai. Until February 17th 2019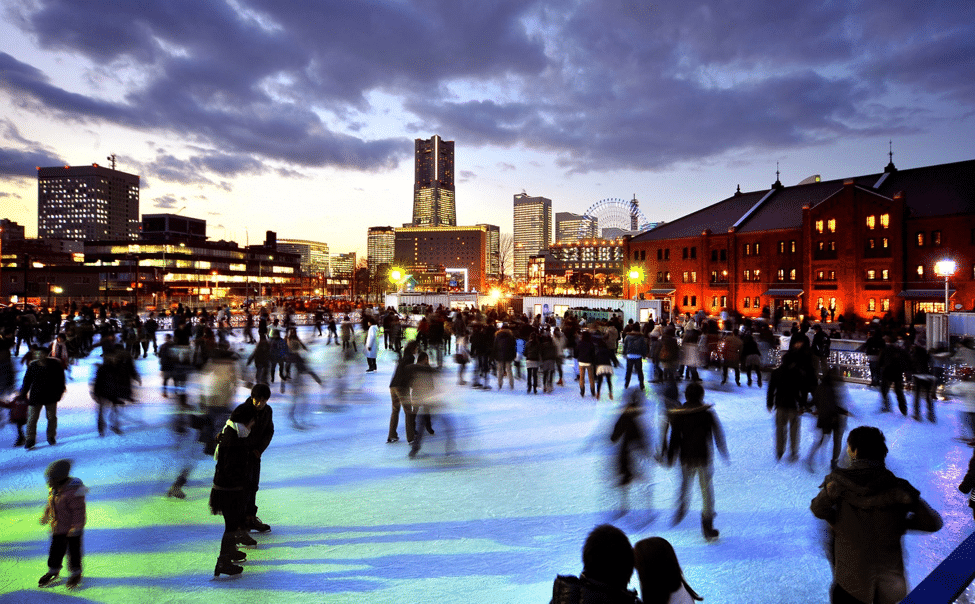 The Red Brick Warehouse's event plaza is popular for hosting various performers who entertain visitors with music and other acts while they visit. The ice rink is surrounded by various performers and little shops and cafes that you can enjoy when you go ice skating. It is also decorated with cute Christmas illuminations giving it a winter wonderland feel.
Skate rentals are 500 yen, making it more affordable and convenient.
4) Corona Winter Sauna in Shimokitazawa
Another activity that might be a bit more unusual but definitely interesting and worth trying is the Corona Winter Sauna in Shimokitazawa. This winter Shimokitazawa cage is partnering with Corona to recreate a Finnish bathing experience. From January 19th to March 17th, this outdoor space located under train tracks will be hosting a Finnish sauna tent plus two cold baths. Yes, cold baths in winter who would have thought! Since Finnish bathing tradition you're supposed to alternate between two extreme temperatures which surprisingly helps you deal with the freezing chills.
Around the sauna area there are also lots of Asian food stalls, plus lots of Corona beers to enjoy while going to the sauna. Bathing suits are required, and you will definitely want something warm to cover up with after going to the sauna.
We hope that you will like to experience this new type of sauna and enjoy it!